The Southern landscape is about to change with the rise of Eton City.
Life in the city can be very fun and exciting. Living here means being presented with endless options left and right. What do you want for dinner? What latest movies are showing? Which bands are playing at the city center on the fortnight? In the city, these questions can be answered in a matter of minutes. But what if the same choices are presented to you in a more verdant and relaxed setting? Wouldn't that be a more agreeable choice? With the advent of developments moving out of the city to decongest the metro, there are several reasons why the South of Metro Manila is every developer's choice and likewise remains to be the market's most preferred residential option.
1) Less Traffic
If you work in Makati, Alabang or Pasay, the South of Metro Manila is your perfect home base. With the South Luzon Expressway (SLEX) and other new road developments such as the Manila-Cavite Expressway (CAVITEX), SLEX-Daang Hari Road, and the Cavite-Laguna Expressway (CALAX) that minimize the commute going to Metro Manila, traveling to Makati is now possible in 30-45 minutes.
2) Less Air Pollution
With air pollution getting worse in Metro Manila, it may not be the best environment to raise a family. In 2015, Metro Manila has a density of 20,785 per square kilometer. Provinces in the South have a much lower density of population compared to Metro Manila that ensures less vehicle ownerships and therefore a much cleaner air.
3) Proximity to Weekend Destinations
Living in the South means cutting short a significant amount of travel time to your weekend getaway. Whether you'd like to climb mountains or hit the beach in Batangas, or just chill drinking a warm cup of coffee staring into the lakeview in Tagaytay, the South is host to a number of tourist spots in the country.
 Large open spaces await homeowners of Riverbend at Eton City
4) Expansive residential properties
Sure, condominiums are good investments. But it's not for everyone. Especially for those with growing families. Even if there are condominium units with bigger cuts in the city, supply is still not sufficient to meet the continued rise in demand. More so, units available today in the metro have become comparably smaller than those that were sold before. Even then, condo prices have not decreased to match shrunken condo sizes.
5) Endless gastronomic adventure
Living in the South brings you closer to some of the country's best dishes. This includes Tagaytay's famous bulalo and Laguna's original buko pie. Tagaytay is a haven for foodies and is home to restaurants with a cult following like Antonio's, Bag of Beans, Leslie's, Chateau Hestia and Sonya's Garden, among many others.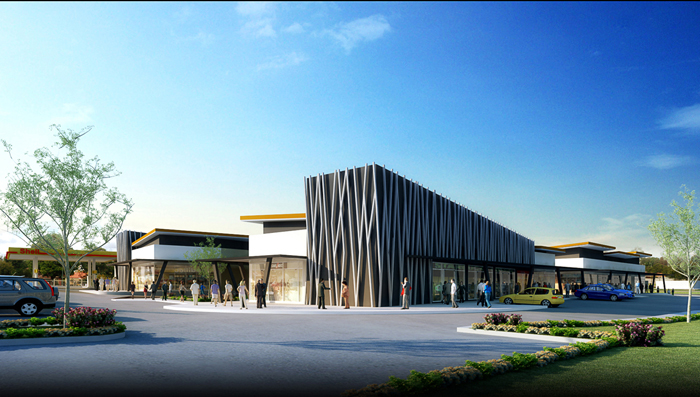 A gamut of shopping and lifestyle choices will be offered in the much-anticipated Eton City Square.
6) Entertainment and Shopping Centers
Gone are the days that you have to go to Metro Manila for some good shopping and quality entertainment. Major shopping mall chains have invaded the South and the region has in fact been known for high-end bargain shopping with the proliferation of branded outlet stores here. Cinemas here likewise show the same movies as in the metro. So here, you can never be outdated!
7) Mixed-use Developments
Major developers have constructed wide-ranging townships in the South where an economic boom is seen as a very big possibility. One of these mixed-use developments that is expected to change the Southern landscape is Eton Properties' Eton City. Eton City will feature four residential villages—South Lake Village, Riverbend, Tierra Bela and West Wing Residences; hotels, a borough market, a sprawling BPO and technology campus, and vibrant retail quarters collectively known as Eton City Square. Discover the harmonious blend of city living and the laidback country lifestyle in Eton City. For inquiries and site tour schedules, call (02) 548-4076 or 0916-5274175. We are also on Facebook @etoncityofficial.