Eton Properties reassures continuous measures to mitigate the impact of COVID-19
April 14, 2020
Eton Properties promotes edible landscaping in Eton City
May 18, 2020
At the onset of the COVID-19 pandemic, The Mini Suites (TMS) at Eton Tower Makati has implemented strict safety measures in the hotel for its guests and employees. Now that the country is bracing to ease into more relaxed community quarantine policies, the hotel is implementing stricter health and safety protocols to keep the hotel virus free. This is how staying at The Mini Suites will look like as it welcomes guests soon:
Thermal Scanners
Pre-entry temperature checks will be mandatory for all guests and visitors. All luggage and things to be brought inside will be disinfected at the entrances too.
Standard PPE Uniform
All hotel front desk and security staff will be welcoming guests wearing masks and gloves. Housekeeping staff who will do misting activities will be required to wear a personal protective equipment suit. All guests will be required to wear masks on common areas at all times as well.
Social Distancing
Strict social distancing measures will be implemented hotel-wide. The Mini Suites has installed foot markers to guide people where to stand on the common areas such as the lobby and elevators. For guests' safety, the hotel staff will practice less physical contact whenever possible.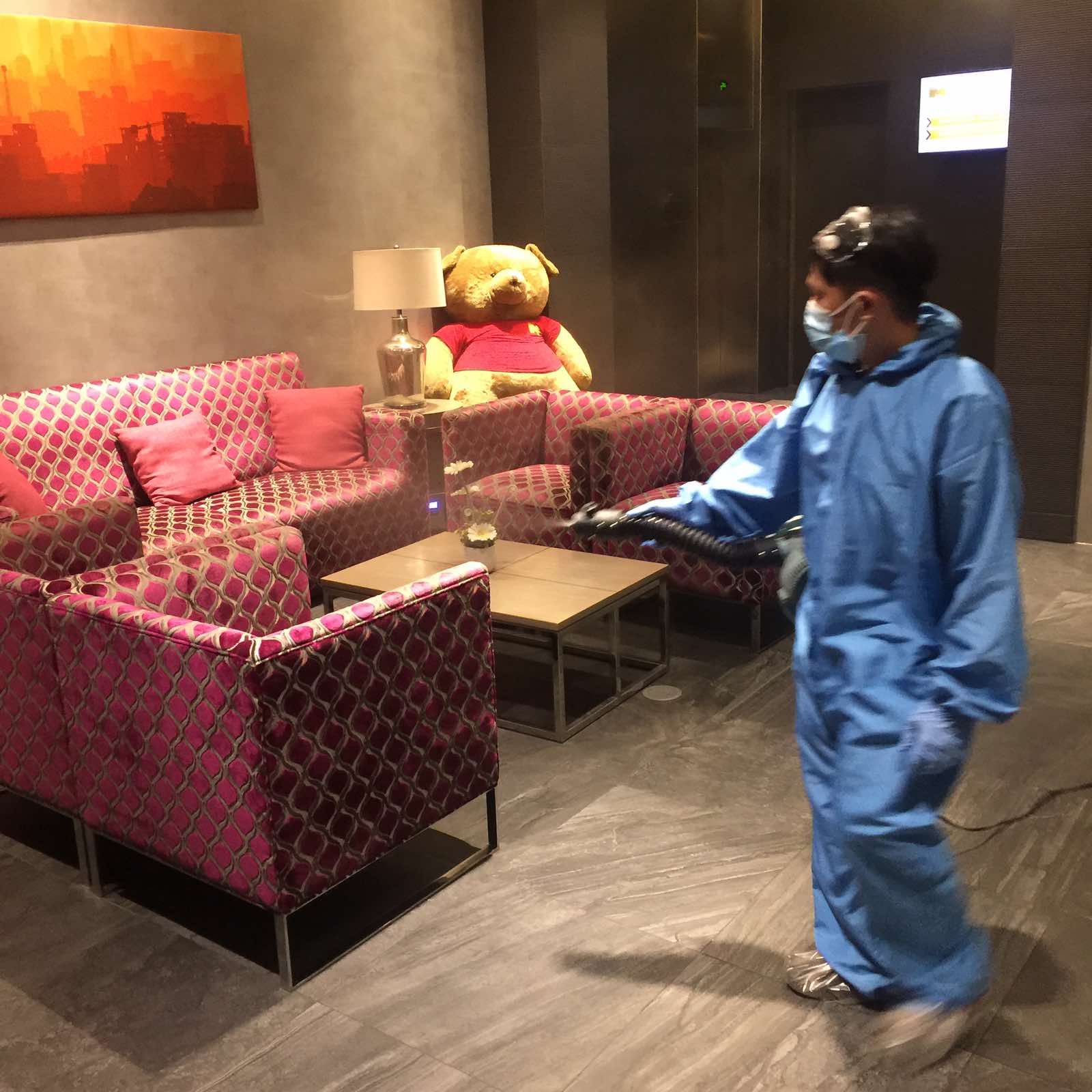 Cleaner than ever
Regular disinfection and misting activities on common areas such as lobby and amenities will be the new norm in The Mini Suites. Guests are assured that their rooms are fully sanitized prior to check-in. As hotels worldwide develop post-pandemic policies, traditional hotel experience is expected to change. But one thing remains for The Mini Suites – its commitment to ensuring its guests' health and safety at all times.