The development of modern communities comes with not a few requirements. Future residents and denizens, more often than not, look for different things. Depending on their stage of life, long- and short-term goals, or even bucket lists, the priorities may be different. Some wish to be in the center of the city, others wish to have distance from the busyness. Some want small and simple spaces, others want spacious and stylish dwellings. What is essential to one can be an extra for another, and vice versa. There is a universal expectation, though, that seems to cut across real estate buyers. Not as often headlined as hot locations, distinct architecture, and top-line amenities, the idea of a place that supports growth is a significant decision-making factor. Newlyweds look for a place to start a family; parents need space for growing-up children; overseas workers and single professionals deserve great homes for their future; entrepreneurs seek locations where business will prosper; and retirees look to having their own space to enjoy many future pursuits. Finding a neighborhood that nurtures the expansion of perspectives, ideas, knowledge, and relationships – a vibrant, lively place that truly supports life – make a meaningful and wise investment. Perhaps inspired by its location in Laguna itself – which, less than 3 decades ago was still considered a sleepy province, but is now a metropolis on the rise – a new community dedicates itself to the cultivation of growth, learning, and development.
Eton City
by Eton Properties Philippines, Inc., the real estate arm of the Lucio Tan Group, brings the promise of a self-sustained community that empowers lives across different phases and plans to the heart of Sta. Rosa, Laguna, near Cavite and Batangas. It is envisioned to be the south's premier university town and one of the region's relevant central business districts. Soon to rise nearby are the campuses of the University of the East and University of Sto. Tomas, as well as corporate offices and commercial centers. It is far enough from Metro Manila's hustle and bustle yet close enough to urban comforts and conveniences that surround the area. And with an exclusive exit, the main expressway is a mere 5 minutes away.
 Eton City Square Perspective
  Inspired by beautiful waterfront cities around the world, Eton City is a fully-integrated township with 600 hectares made up of four exclusive villages, a business hub, and a selection of shops and services. Soon to rise within its parameters is
Eton City Square
, a pocket retail development that will give residents and visitors diverse options in shopping, dining, leisure, and entertainment.  
Prime spaces that let life bloom
Each village takes inspiration from various architectural influences, creating premium-themed communities that give way to elegant ways of living. Inspired by Dubai's Palm Island, Nevada's Lake Las Vegas, and California's Foster,
South Lake Village
is a 70-hectare fusion of holistic living and refined, modern aspirations. The first-of-its-kind residential project features 18 distinct island lots hosting masterfully planned high-end homes surrounded by a 35-hectare manmade lake. Designed in the Asian contemporary style, each residence is a showcase of luxurious living, boasting of at least 346-square meters areas, spacious rooms framed by big windows, and premium privacy. Resort-style facilities complete the picture of lakeside living. South Lake Village has swimming pools for adults and children, a village clubhouse, playground, basketball court, island parks, and the Linear Park which romantically winds itself around the water. With these premium spaces, security, and comfort this near to Sta. Rosa's cosmopolitan perks, South Lake Village is all about feeling alive.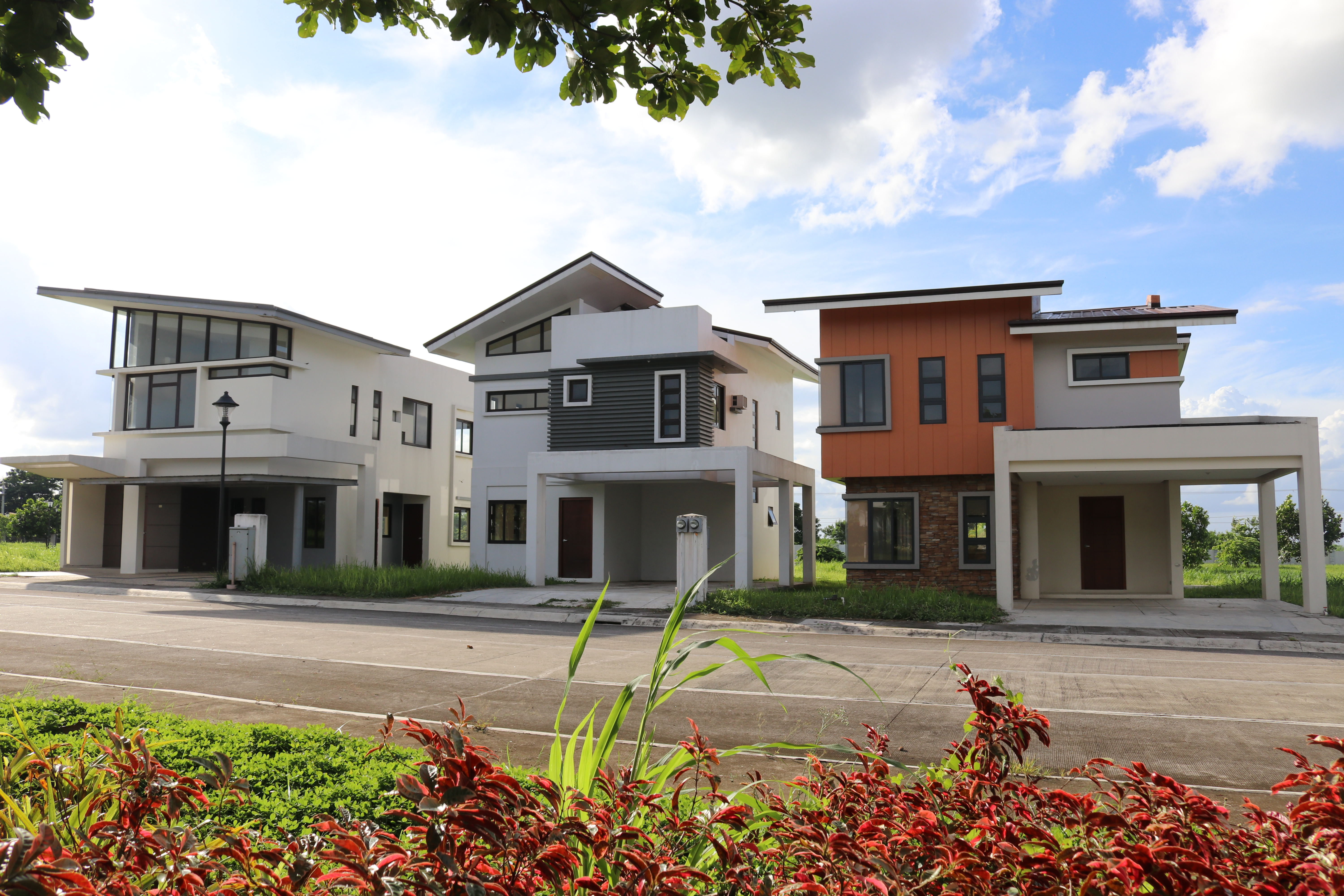 Riverbend
Riverbend
is a cozy and secure neighborhood that takes the same theme of nature-meets-the-city, but interprets it in the contemporary Asian aesthetic. Set amidst a backdrop of blue skies, green expanses, and warm sunshine, Riverbend's first-class homes offer distinct designs that marry sleek architecture with rustic inspirations. The 9-hectare riverside-inspired cluster is perfect for those seeking a change of pace. Wander along the path at the Linear Park to explore the length of the river, or visit other parks. Take the little ones to the playground or lounge in the village clubhouse. For fitness activities, there is a swimming pool as well as a basketball court. With beautiful homes and prime amenities, Riverbend is a source of inspiration and rejuvenation.
 TierraBela Clubhouse
Taking its cues from the warm and laid-back atmosphere of the Italian-Mediterranean region,
TierraBela
features a landscape that merges nature's charms and city sophistication to dreamy effect. Its 8.7 hectares of master-designed spaces are meant to refresh the mind and energize the spirit. In the middle of an emerging business district, the residences can be the perfect balm for the busy. Every home features a modern and contemporary rendering of Italian-Mediterranean architecture, letting the sun in at every opportunity while offering unimpeded functionality. Lot areas are as big as 323 square meters, assuring residents there is enough breathing space indoors and outdoors. Relaxation is guaranteed, with open spaces, flower fields, green parks, and lush landscapes offering colorful and calming scenery. The leisurely pace is complemented by a swimming pool, basketball court, village clubhouse, playground, picnic and barbecue areas, and a 2,500-square meter fitness trail.
 West Wing Residences
  The American contemporary style reigns in the
West Wing Residences
, with homes and amenities designed for quality bonding time and rejuvenation. Two-storey homes in a range of house-and-lot configurations dot the idyllic green expanse of the 20-hectare enclave. Each one is set amidst wide outdoor spaces and landscaped gardens, allowing the young ones to enjoy the fresh breeze just right outside their doorstep when playtime rolls around. At the park are trees that make perfect spots for reading a book, watching the children have fun, or other forms of relaxation. A village clubhouse, adult and kiddie swimming pools, playground, jogging path, open field, and basketball court provide other avenues for fun activities. There's even barbecue and picnic areas for those lazy weekend afternoons.   Combining unique homes, verdant surroundings, and open spaces in distinguished village concepts, Eton City creates spaces and opportunities that ensure personal and communal advancement are front and center, as they should be. Strategically located with easy access to education, business, and lifestyle hubs, the beautifully themed residences and top-tier amenities of West Wing Residences, TierraBela, Riverbend, and South Lake Village will be investments that grow as individuals, families, and communities do.