Here's your #datenight itinerary
Valentine's Day in the city can be overwhelming with restaurants overbooked and traffic extra dreadful. Here, we curated an itinerary around Eton Tower Makati that won't have you squeezing yourselves in malls and spending at least an hour looking for parking only to wait in line for dinner.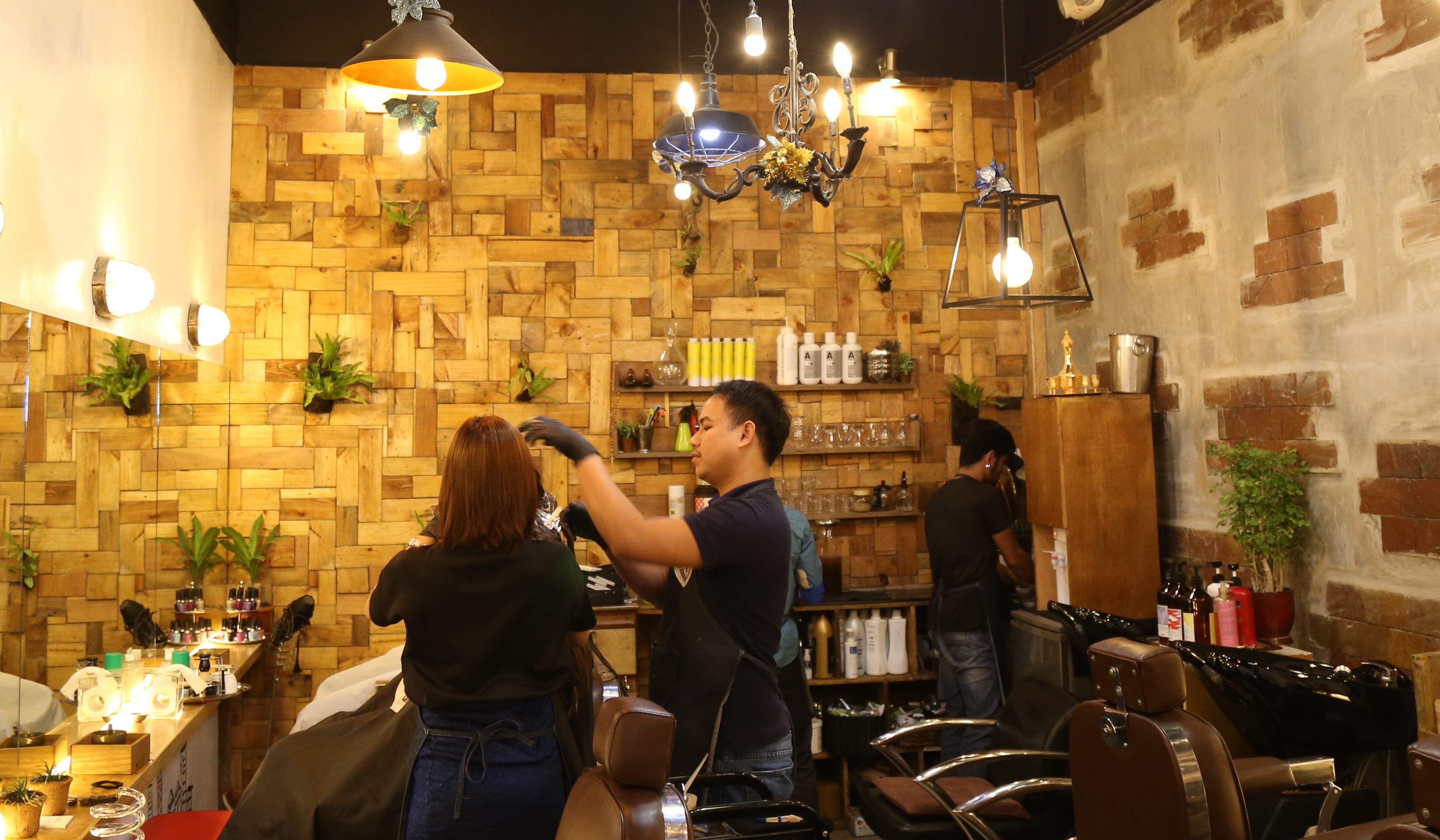 1. First stop: salon date
Where to go: Empire Salon or Lourd's High Chair What to do: You can avail of any hair services (cut, color, treatments) plus mani and pedi to start the night on a positive note. Who says you can't have a salon date with your SO?      
2. Highlight of the night: sumptuous dinner
Your options: Dean & Deluca, The Pigpen, The Morning After, Moshi Koshi, Motorino NY Slice, Picnic, Fry & Bake What to order: Eton Tower Makati is home to well-curated restaurants that will fit any palate. Depending on your craving, you can try truffle pizza at Dean & Deluca, grilled tamarind chicken at The Pigpen, sinigang na bagnet at The Morning After, tantanmen at Moshi Koshi, honey and three cheese pizza at Motorino NY Slice, kimchi beef pot at Picnic, and old fashioned bulalo at Fry & Bake (which, btw, you get a free bottle of wine if you spend at least P1500 on February 13-14)    
Photo credit: Coldstone Creamery Philippines Facebook Page
3. But of course: leave room for dessert
Where to go: Coldstone Creamery, Bo's Coffee What to get: You can either take a walk with a mint chocolate chip ice cream from Coldstone Creamery or sit down for your Froccino Mocha at Bo's    
Photo from: The Pigpen Restaurant & Bar Facebook Page
4. And then some drinks
Where to go: The Pigpen What to try: Tommy's Margarita or craft beer  
5. End the day with couple pampering
Where to go: Karada What to avail: For a quick energizer, you can try the AP balance or shiatsu deep tissue massage to relieve body pain and stress. We hope this gives you an idea on what you can do as a couple or even with friends and family. In Eton Tower Makati, there's a host of good choices for dining and lifestyle, less congestion, available parking slots, and you can even just walk going there via the elevated walkway in Dela Rosa. Enjoy the day!    
Visit and like the Eton Tower Makati Facebook Page for more information and promos.