We all know you only meet a few times a year. Maybe we should rephrase that, let's say once in a blue moon. Being a #tito or a #titaofmanila is a tall order that it's hard to make our schedules meet. Nonetheless when we do, especially during this coming Christmas season, there is no reason to make our parties or reunions any less than special. Here, we've picked three stylish restos that could serve as a wonderful backdrop for your many #selfies. #wefies and #groupfies, not to mention the food that are definitely #foodporn:    
1. Dean & Deluca Address: Ground Floor Eton Tower Makati Dela Rosa St., cor. VA Rufino Legazpi Village Telephone: (02) 944-6802 Website: http://www.deandeluca.com/philippines
Dean & Deluca is perfect for romantic dates and intimate celebrations because of its  cozy ambiance and elegant interiors. What not many people know is that Dean & Deluca in Eton Tower Makati has a mezzanine that can accommodate up to 50 people. Perfect for that big
barkada
or class reunion! Better yet, there's no need to pay for the venue, with a minimum overhead cost, you can have the place all to yourself! Inquire with them early as they usually get a bit crowded on weekends and around this time of the year.    
2. The Pigpen Restaurant & Bar
Address: Ground Floor Eton Tower Makati Dela Rosa St., cor. VA Rufino Legazpi Village
Mobile: 0917-157-6469
Facebook: https://www.facebook.com/pigpenmakati/
Got
balikbayan
relatives coming? No problem! For those who want to hold their parties at a bar for after-party drinks, The Pigpen can sit 50-70 pax comfortably. For a minimum overhead cost, you get to enjoy a chill ambience, European and Asian cuisine, an option to purchase a wide selection of specially formulated cocktails, craft beers, and artisan wine, and more so, show-off to your Aussie or US-bred cousins how we party this side of the world. Call or visit The Pigpen now to ask about their party packages. It's never too early!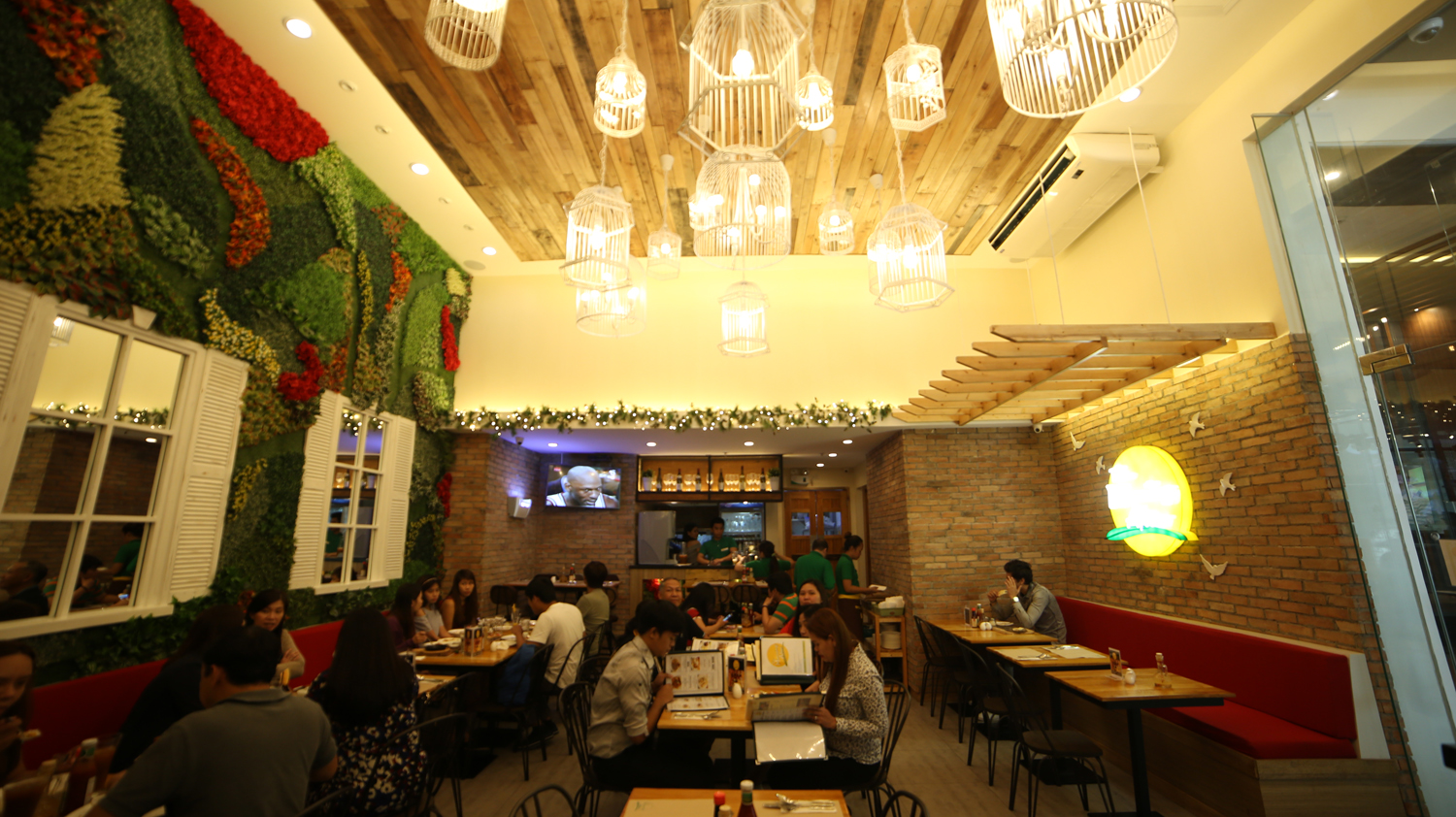 3. The Morning After
Address: Second Floor Eton Tower Makati Dela Rosa St., cor. VA Rufino Legazpi Village
Telephone: (02) 818-0955
Facebook: https://www.facebook.com/themorningaftermakati/
Picky eaters in your group? No worries! If you prefer good comfort food without sacrificing excellent service for your Christmas party, The Morning After is the perfect venue for you. Their place can fit up to 70 people, notably for all-day breakfast lovers. You can also avail their in-house catering services for complete meals that start at P700/head, or you can book the place for your party with no extra costs. Contact them to get more details. The early bird catches the best deals!   The Christmas season can get us a little bit #shookt. Good thing all things come in handy and under one roof in Eton Tower Makati. Visit us soon! Like us on Facebook @etontowermakatiofficial.